Dogezer is a New Generation Platform for Entrepreneurs, Software Engineers, UI\UX Designers, Artists, Salespersons, Marketing Specialists and all other individuals involved in the creation, promotion, and support of software products of any kind. Dogezer connects these individuals allowing them to collaborate on the products they believe in, and collectively share the fruits of their labor.
Dogezer is a crowd-sourcing and collaboration platform specifically built to answer all of the above and enable you to have your project done together with other people all around the world. It is a platform crafted for the purpose of turning simple ideas into full grown businesses. Anybody with a solid idea can start a project on the platform. The process is simple.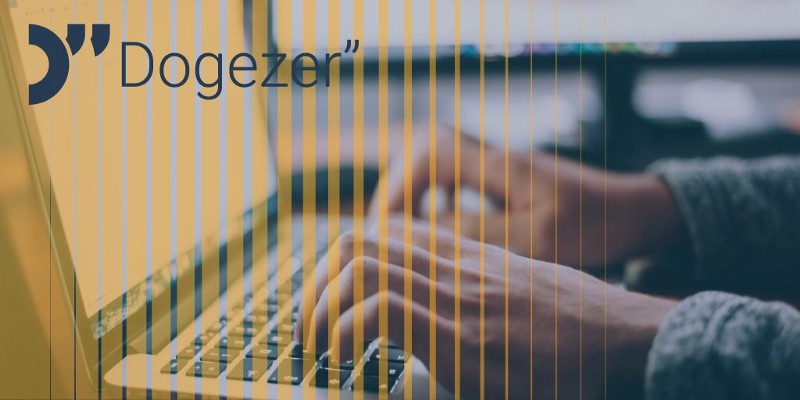 You have an idea, so you create a project on Dogezer. You then write your product vision as well as your intended revenue model. This enables you to create your very own project's coins. You can then put your idea out on to the Dogezer market, and offer to hire people for your project in exchange for an agreed upon coin amount. As the project starts gaining traction and generating revenue, that money is used to buy the coins back from the team. No investors, interest payments or debt involved!
The Dogezer project aims to establish a digital platform allowing users to start, work or contribute to software projects. What this entails is the ability for an individual to make their dream project a reality by hiring a full team of software developers etc. to create the desired product. Anyone can start a project on the Dogezer platform, plan the direction of the project, write a revenue plan and start hiring the perfect team.
Not only will anyone be able to start a project, they will be able to do it completely without raising any funds through investors, as developers, digital artists, marketing experts etc are paid with tokens, issued solely for the specific project. Later on, when the product is complete and hopefully starts to generate some revenue, the project founder uses this money to buy back the project-tokens from his/her team as per agreement.
This ensures not only an exciting journey for everyone involved but also the full commitment to making the project a success, as everyone is rewarded for it.
BENEFITS of Using Dogezer platform
If you are an entrepreneur, Dogezer gives you an opportunity to start new projects in a short period of time You can organize the team which will work on these projects, and establish the reward process. Moreover, it enables you to utilize skills of contributors worldwide in order to finish your project effectively. If you are an individual contributor, Dogezer also offers you an opportunity to be a co-founder of innovative companies.
Positive Impact of Dogezer
From the analysis of Dogezer above, it's clear that that Dogezer will create a level playing ground for great minds to compete for business success. This is informed by the zero fund opportunity, giving the right to create to every creative mind.
With the introduction of tokens around each project, co-founders will have the financial power to crear great influence in the global market. With this, financial freedom is assured for everyone involved in Dogezer.
With the availability of all the tools necessary for any creative ideas to become a reality, it's obvious that Dogezer is unlimited in use and productivity. With With the coordinated efforts of team members, the businesses that would be created on Dogezer has the potential of taking over the business world with new innovations.
READ MORE ABOUT INFORMATION